PIONEER - group of companies
«Pioneer» - is a large diversified business structure in Kazakhstan. Includes more than 20 companies that operate in 6 areas of activity.
Every 5th
ton of flour
in Kazakhstan
is produced in «Pioneer»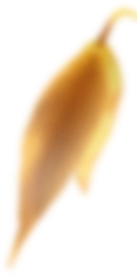 More than a company
Agricultural Trading
We sell grain and oilseed
Flour production
2 mill complexes / more than 500 people / capacity 320,000 tons of flour per year
Confectionery
Confectionery production / more than 100 people / 26 types of products
The construction
of real estate
Multi-storey residential complexes / modern VIP town / total area of housing 27,000 m2
Doors production
We sell 100,000 doors per year / more than 100 employees / 25 types of products
Hotels, restaurants and aqua park
2 world class hotels / restaurant Chain / Mountain resort in Shymkent / Aqua Park
Agricultural Trading
FCC Pioneer is a modern agricultural commodities trading company, one of the key players in the agricultural market of Kazakhstan.
The main activity of the company is the supply of grain and oilseeds grown by agricultural producers
Due to consistently high quality products and conscientious performance of obligations under the contract, quality and quantity.
The company has an extensive geography of deliveries and carries out delivery in all regions of Kazakhstan and countries: Russia, China, Uzbekistan, Kyrgyzstan, Tajikistan, Afghanistan, Turkmenistan, Iran, Azerbaijan, Georgia.
Are you planning to cooperate?
Make a request and we will contact you as soon as possible
Flour production
Pioneer flour milling companies are the flagship of Kazakhstan's grain processing industry. At the moment there are two mills in Kostanay and Shymkent. The mills produce flour of three varieties: top, first and second class, with a total processing capacity of 431,000 tons per year.
The guarantee of high quality and safety of products is achieved through the implementation and operation of the system of total management of quality and safety of food products in accordance with international standards.
Are you planning to cooperate?
Make a request and we will contact you as soon as possible
Confectionery
The founding of Pioneer Confectionery Factory LLP took place in 2010. In March 2011, the first line for the production of sugar cookies was launched, in June of the same year, the second line for the production of lingering and cracker cookies was launched. In total in assortment there are 26 types of cookies
Production passed certification «Halal». Today, the company has established itself as a reliable and profitable partner in its market segment.
Are you planning to cooperate?
Make a request and we will contact you as soon as possible
The construction of real estate
Pioneer Invest company not only analyzes construction projects, but also is their author. It works with residential objects, commercial buildings of different layouts and areas. To date, three projects have been implemented: residential complex «Akbulak Hills», residential complex «Almaly» and ten luxury cottages.
Thanks to the use of innovative building materials, it was possible to offer buyers modern high-quality housing at attractive prices.
Pioneer Invest projects comply with international quality standards, thanks to close cooperation with European companies for the production of the latest materials and products.
Are you planning to cooperate?
Make a request and we will contact you as soon as possible
Doors production
Factory for the production of interior doors LLP «Shymkent Esikter Fabrikasy» («CHIEF») was founded in 2007 in Shymkent. In a short time, the door factory has won a worthy place in the market. The model range of doors is presented by cloths of various types – deaf and with glass
The company's products undergo strict quality control and meet all the necessary requirements of GOST
By now, thanks to the accurate organization and qualified employees, the factory occupies one of the leading positions in the market of doors
Are you planning to cooperate?
Make a request and we will contact you as soon as possible
Hotels, restaurants and aqua park
Shymkent Grand Hotel known more as Shymkent hotel is a symbol of South Kazakhstan region and our city. As well as a new Premium hotel «Aidana Plaza». The hotel complex includes 8 restaurants, 1 aqua Park, 1 mountain resort.
«Fontan» aqua Park has 7 first-class water slides. Among them there are 2 slides, 22 meters high — the highest in the Republic, and one-the longest in the CIS. «Fontan» in its territory can simultaneously accommodate 2 thousand visitors.
The picturesque oasis-Mountain Resort «ALMA-TAU» lurks among the South Kazakhstan steppes and mountains in 40-minute drive from Shymkent.
Are you planning to cooperate?
Make a request and we will contact you as soon as possible
Facts about us
More than 1000
working places
Top 3 of flour mills
in Kazakhstan
More than 148 partners
in Kazakhstan and abroad
Vertically integrated agro-industrial comple:
Mill for grinding soft and durum wheat / Elevators for storage of grain and products / Complex of laboratories for quality assessment of raw materials / Own logistics network: Fleet of flour trucks, heavy trucks, warehouse network, transportation according to ISO/TS 22002-5:2019 / Own agricultural capacities: farming and acreage.